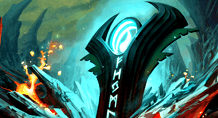 How to Sell Runescape Gold if you do not need them Anymore
Usfine
Date: Dec/19/13 11:14:44
Views: 3503
Many RS players often face this problem. They usually do not know how to deal their extra runescape gold. The best method is to sell all of them to others, because by that way, they can make some real cash. But how to sell runecape gold? It is very easy! Check out the below guides.
You can sell all your extra rs gold to usfine.com. Usfine always buy runescape gold at a very reasonable price. We buy runescape 2007 gold and rs 3 gold. You just need to go to our site usfine.com and then click our livechat button. Then our operator will talk to you. We will need you to make the delivery first, once the delivery is done, we will send the money to your paypal instantly. It will be totally safe and quick.

Why you should choose Usfine.com to sell your runescape gold?
Usfine was established in 2006, that means we already have 7 years history dealing in RS Gold Sales. And we have gain very good reputation in game field. So you will never need to worry you would get scammed on Usfine. We know there are many small rs sites doing scamming all the time, but Usfine never do, because we want to keep a long business relationship with all of our sellers and buyers.

Usfine always send the payment instantly once your delivery is made. We always have enough money in our paypal. And we never delay the payment, once you have finished the delivery, our accountant will send the payment to your paypal in no time. We also have staff sending payment at night, so even you sell to us at night, you can also get your payment instantly.

Usfine offer the best offer. When we buy rs gold from our players, we always give the reasonable price to them. Our price is always higher than any other websites. If you feel our price is too low, you can also bargain with our operators until you get your preferred price. So in a word, Usfine is the best place for you to sell your rs gold and other game currency.