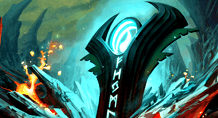 Usfine Summer Vacation Promotion has Begun
Usfine
Date: Jun/29/14 09:25:50
Views: 3583
Hey Guys, the Summer vacation has already come, Usfine has brought you guys a lot of Summer Vacation promotion, you can enjoy a lot of benefits from our promotion. Please read the following and you will see what you can get in our promotion.


Promotion time:
2014.7.25 - 2014.8.31 PDT

Promotion Details
1. Buy RS Gold and Get Free Bonus
For Runescape 3
Buy 50M+ , Get 1M Bonus
Buy 100M+, Get 3M Bouns
Buy 200M+, Get 8 M Bouns
Buy 300M+, Get 15M Bouns
Buy 500M+, Get 25M Bouns
Click Here to Start Buying!

For Runescape 2007
Buy 10M+, Get 0.2M Bouns
Buy 20M+, Get 0.6M Bouns
Buy 30M+, Get 1.2M Bouns
Buy 50M+, Get 2.5M Bouns
Click Here to Start Buying!
(All RS Bonus will be removed once the promotion is over)


2. RS Accounts 10% OFF
During the Promotion time, if you buy RS account, you can use the coupon to enjoy 10% off.
10% OFF Coupon Code: summer
Click Here to Buy RS Accounts
(Please note this coupon is only available for buying accounts)


3. Guess Riddles to Win Free RS Gold
During the Promotion time, you can still take part in Guessing Riddle and Win RS Gold.
Click Here to Check Riddles!


Enjoy Your Vacation!
www.usfine.com