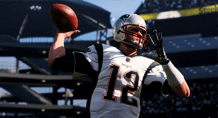 Madden NFL 18 offers brand-new experiences for seasoned video game football vets
Usfine
Date: Sep/07/17 21:46:13
Views: 5252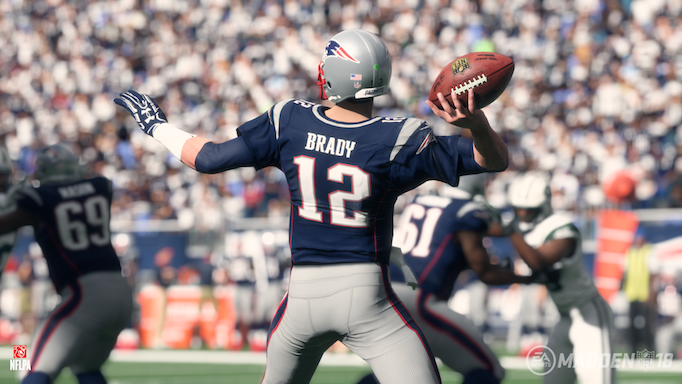 The article from chicagotribune.com by Asif Khan
Sports games are often looked at differently than many other genres. Most years, gamers pony up $60 for a chance to play with new team rosters and new player ratings. This is definitely true of the "Madden" franchise, but "Madden NFL 18" breaks the traditional cycle of sports games with brand new gameplay experiences that will push the genre to new heights.

There are years when "Madden" is good, and there are years when it isn't. "Madden NFL 18" doesn't fall into either category, because it is great. This year's game has done long-time fans of the franchise a huge service by adding new ways to play video game football. It builds on the work of the past three iterations of the game while adding a whole new way to play "Madden."

Longshot

"Madden NFL 18" adds a new single-player story mode called Longshot. Players are put into the role of Devin Wade, a quarterback from Texas with a checkered past, as he and his friend Colt try to make it all the way to the NFL. EA Tiburon set the bar high for this new mode in "Madden" and even enlisted the help of Amy Hennig and the folks at BioWare when it came time to develop the story.

Longshot ends up being about three and a half hours long and features tons of environments and seamless transitions that keep players wanting more. EA spared no expense on the production of the game mode with Mahershala Ali leading a cast of voice actors that also includes NFL Hall-of-Famer Dan Marino.

It isn't the amount of money that went into Longshot that matters; it is the fact that it was a fun game to play. Throughout the campaign, players must make bold choices that matter. Those decisions shape the outcome of the story with multiple win states. Player choices and performance determines if Devin, Colt or both are drafted into the NFL.

The last thing that really stands out about Longshot compared to other story modes in sports games is the variety of gameplay situations that keeps players fully immersed. The game is a playable film, and much like Naughty Dog's "Uncharted" or "Last of Us," there are times when a gameplay mechanic is introduced that is only used once at one specific moment of the game. This level of detail really makes Longshot stand out above all other story modes in the sports game genre. Players can even continue Devin's career in Ultimate Team or Franchise mode once they have completed the journey. Longshot is a welcome addition to the "Madden NFL" franchise and it will be interesting to see how it influences all EA Sports titles for years to come.

New ways to play

Madden Ultimate Team has become one of the most played modes in the game, and EA Tiburon has added a new way to play with friends called MUT Squads. This three-on-three online mode allows players to team up with friends against internet opponents. Each player has to choose a role: Offensive Captain, Defensive Captain or Head Coach. Both captains take over the respective play-calling during the game, but the Head Coach focuses on setting the lineup before games start. MUT Squads is a welcome addition to the "Madden" franchise that brings together the fun of multiplayer gameplay with the already established Ultimate Team framework.

Another cool featured added to "Madden NFL 18" is the Play Now Live mode. Players can jump into their favorite team's season. After completing the game, players can continue on in Franchise mode with records, stats, and rosters reflecting the real NFL season. It is going to be a useful feature for ne'er-do-well Browns fans that dream of a day that their team will even make it to the playoffs.

Improved gameplay mechanics

The development team improved the overall gameplay experience by tweaking some hugely important aspects of controlling players on the field. Past iterations of the game felt slightly unbalanced and unrealistic at times and EA Tiburon has addressed many of those problems with new tackles, more intelligent character animations for swatting or intercepting the football, and tons of new offensive plays.

Two minute drill

"Madden NFL 18" is one of the best "Madden" games I have ever played. It's accessible to new players and offers brand-new experiences for seasoned video game football vets. There are some years when "Madden" just doesn't have the right feel, and I usually will be the first to tell folks to hold off on buying the game. But this is not one of those years. 2018 is coming, and "Madden" is ready to give you hours of awesome gameplay experiences.
Buy Madden Mobile Coins & Madden 18 Coins Cheap and fast at usfine.com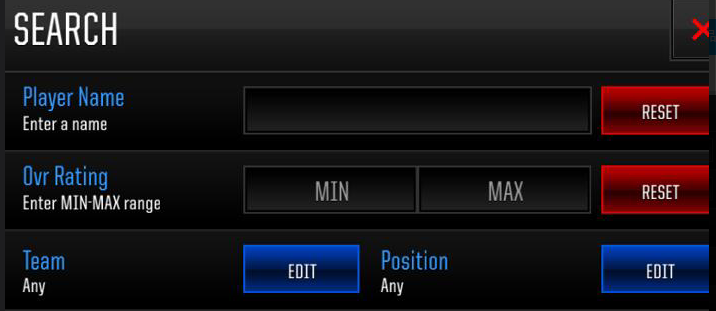 06
Nov
Pls sell Elite Collectibles if you order more than 10,000k, we will compensate 500k more for that.(It is already added in the items' name)

21
Nov
Happy Thanksgiving and Happy shopping on Black Friday! We have decide to launch a promotion for Thanksgiving and Black Friday! You will be able to enjoy big discount during the promotion, save up to 20%! Details as follows: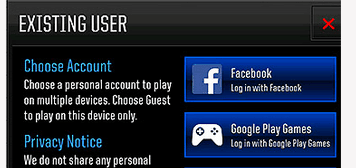 02
Jan
This is a new account with stable amount of coins in it, you can use it to buy anything in the auction house, it is not means you will get the amount of coins in your main account after you buy this.